Disclaimer
best viewed using GC & FF, sucks in IE. not sure for other browsers. Copyright © 2010
Profile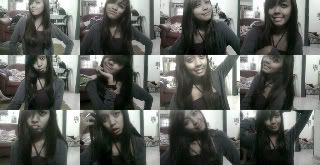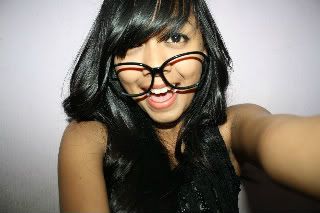 name given raja teh aida. im 16 on this 1st october. i stayed in malaysia, penang, air itam.
im a shopaholic, im lazy, i hate school but i have to. i hate k-pop, except the korean girls.
i love americans artist, even tho they hate muslims. they tallented.
i love iPhones and blackberrys but cant afford to have one.
my god i forgot to mention, i love ALLAH, family, boyfriend and friends. i love chocolates! what ever kind of chocolates, chocolate cakes, ice cream, EVERYTHING! if you be good with me, im the nicest person u ever know! i was like the girl next door. i hate copycats, backstabber, 'mulut cibai' , and blabber mouth.
sick ;(
ya allah, selsema, sakit tekak , demam ;( saya tk sukaaaa. cuaca sejuk, badan pun jd lain. ya allah, sembuhkan lah hambamu ini. mmg tksuka sakit. rimassssss. kpala otk pun pening. errrr. kenapalahh mcm ni. rasanya monday ni tk pgi sekolah kot.
goshhh, get well soon AIDA!
Saturday, 21 April 2012,20:15 |
for me, tiada istilah curang dlam cinta. sbb, seorg lelaki tu klu dia nk kt prmpuan lain, tk bermakna prmpuan tu rmpas lelaki tu dri kekasih dia. plus, lelaki tu sniri yg mau kn? its started when that guy had a feelings toward another girl, and left you for her. it means he doesnt love u anymore. and dont go and whack that another girl just because your guy wants her. bkn salah dia. bkn slah sesiapa. dan lelaki tu juga bukan jodoh kitaaaaaa.
10:01 |
okay, bulan ni je ada bnyak dugaan. hamba mu redha wahai ya allah. aku kuat ! hmm, so dlm bnyak2 masalah aku harungi aku masih bertahan. next week dah exam. fuhh hopefully kepala otk tk kerosot! and hopefully bole pay attention. ya allah bg la minda ku kuat! wish me luck guys :>
Saturday, 3 March 2012,04:34 |
i sayang you. i reha u mnx clash. i tetap syg u.i tkkan coup ngn org lain. i mau u ja :(
Wednesday, 29 February 2012,04:09 |