Disclaimer
best viewed using GC & FF, sucks in IE. not sure for other browsers. Copyright © 2010
Profile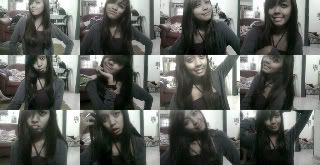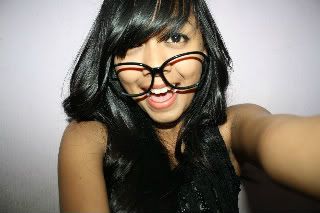 name given raja teh aida. im 16 on this 1st october. i stayed in malaysia, penang, air itam.
im a shopaholic, im lazy, i hate school but i have to. i hate k-pop, except the korean girls.
i love americans artist, even tho they hate muslims. they tallented.
i love iPhones and blackberrys but cant afford to have one.
my god i forgot to mention, i love ALLAH, family, boyfriend and friends. i love chocolates! what ever kind of chocolates, chocolate cakes, ice cream, EVERYTHING! if you be good with me, im the nicest person u ever know! i was like the girl next door. i hate copycats, backstabber, 'mulut cibai' , and blabber mouth.
ya allah, sayang nya aku kat dia.dia mmg tk sayang aku kann :( tuhan ja yg tau apa prasaan aku. dia mmg nak tinggal aku. aku tahu. take care sayang.
Tuesday, 31 January 2012,04:57 |
assalamualaikum, hi ;)
heyy, goodmorning. ya allah aku excited gila main game ni
http://apps.facebook.com/cocogirl
hahahah soooo cuteeee. its all about fabulous and popularity. u can get dressup. my doll looks so pretty , okay perasan jup ;D okay i get my tumblr done. followed by a lot of peoples. reblogs alot of pictures :)
my doll, hehe comel ke tak?
hahahahha
okay2, now nak smbung play game.
update later :*
Saturday, 28 January 2012,09:41 |
hi bloggers :>
heyyyyyy good morning! i woke up early todayyyy. being lazy soo boring. so i get fresh up and i ate baked bread and half boiled egg and chinese stall! delyyyyyyiaasssoooo :* so, i got my tumblr ready. im jealous with them that expert. they make their tumblr sooo nice and cool. btw im still new and still learning. its okay to be a newbies right. andandand i had my twitter done! about 35 followers? still okay. slowly there'll be more follower. and i almost had all websites. i already had my space. this blog. facebook, tumblr and twitter. what else? haha. btw, tumblr is not my blog! it a place where i post a poem, a quotes, my lifetimes pictures, quotes pictures. where i share whats not i never share in here. soo bloggie, dont worry i stil use you :>
and peeps, this what i got today. a nice morning,
nice breakfast.
post another stories, another time
byeeeeee :)
Thursday, 26 January 2012,18:15 |
baby, iloveyou somuch. im sorry if i make mistakes and make you up sad! i make mistakes too. and im sorry again. please dont hate me. dont leave me ;(
Wednesday, 25 January 2012,08:52 |
rarely on blog dahhh ;P tau sbb apa? aku busy n tweet and fb. now pulak ada tumblr lagi la. tumblr is my second blog. so aku tumpukan yg baru punya. bukan pilih kasih. nak bahagi kan ;) chaaaww
07:28 |
heyy monday!
its monday and its chinese new year!
GONG XI FA CAI!
hahahah ;D have a blast ppl.
but blast pun blast jugak, limau mandarin and angpau mna?
haha okayy yesterday all the chinese playing fireworks and thats a must!
omg sooo bising okay! like really disturbing.
okayy a 1 week holidays. what i wanna do? usually goin out,
meet friends or boyfriends.
sucks staying at home. and sooooo boringggggggg
finally i want my mandarin lime and angpau :>
byeeeeeee im hungryyyyyyyy
Monday, 23 January 2012,01:15 |
yayyyy atlast :)
attttttlastttttttttt ;)
its done! i edited my own blog. without anyone help!
feels kindda great. well, i have to commend about my blog laaaaaaa
comelnyeee blog aku hahahahahah
okay i added music(panslabyrinth), picture.
bole la, even aku tkdak shoutbox tu. susa la shout2 suma tuh --'
insyaallah aku rajin lagi aku edit lgi.
nak edit kt org bole tp malas :P
haha btw nnti aku on blog lg. chiaaaooooo~
Friday, 20 January 2012,19:00 |
anyone help me plisssss!
ya allah, kenapa aku bodoh sngat? dah tau tk reti edit blog. p pndai2 sentuh pulak. adoiii!
i need a blog doctor asap!
01:35 |
haha , harini aku tkp sekolah lagiiiii ;D
okayy baiiii :*
Thursday, 19 January 2012,19:56 |
this is what i wanted to say before. so i say it now before too late
miss who? everything and everyone. my teenage life kindda sucks. thats what teenagers say if they cant stabelize their teenage life. my life was normal. having bad days and lucky days.
having a great friends and a suck ones.
we learn to accept it , control it or push it away. i'd never push it away. normally ppl say human makes mistakes. thats right.
and thats why god gives us brains. to think which is right or wrong.
i dont where where i go now, no topics or tittle ;D had a friend who like to sy bad things behind you is not a good friend.
dump her/him. they are useless. i kept thinking that my life is perfect because i still have a mother, a sister to talk to. a lover that complete me as human. money that can make me move on, clothes so that im not naked.
cell phone that i can called or text. fb that connects me to friends.
better yet, i dont need them that dont need me ;)
i do love every body. im not a girl that stab ppls back. i dot argue with ppl easily.
i dont tarnish them if they dont start first. im not saying that im a sweet girl but its who i am.
im a freak out jealous much kindda girl. and its not because that girl is too cute or too pretty to be jealous of.
god create them. let 'em be.
my atty is , when u started smaller. i continued bigger. so dont play messed with me. im not kidding.
doesnt mean that im goin to hurt somebody or else. its just messin around like little kid is annoying.
you dont have to say something behind me, say it to me. im not goin to be angry or else you saying with irratates words.
whatever it is, we must not ruined our friendship. never hate, never love. up to you.
RAJA AIEDA IS NOT MEAN, AND NOT SWEET.
Monday, 16 January 2012,01:56 |
hello there ;) okay today i got a few stories to share. becaue too many things happened :P where to start? okay2. i went to sch today. but half day oniii :/ my fever came back and tension gila! got assembly and i barely concerntrate on what all my teachers speech. feelin nausea and waiting to
fainted
!
andandand then i called my mom to pick me up. and she bring me to hosp for check up. i get a blood test!
motherfucker painfulllllll ooooo!
thankgod doctor said theres no dengue. if not i have to admitted to hosp ;/
*done with my 'demam' case hehew.
NOW I WANNA ASK WHY IS THIS MOTHERFUCKER STIL ACTIVE?
hu is that motherfucker? that nur atikah la.
tk malu punya ppuan curi picture org. haha
no need to care la. i saw all her comments towards my mutual friends.
and i was like' lalalalalala sing a happy song' :P
*btw , awak nk buat terok2? sila kan. kalau manusia seniri tk bole balas. tkpeeee ALLAH ade :)
jangan risau k. ALLAH maha adil la. hehew
Sunday, 15 January 2012,22:54 |
wtf? fake acc?!
https://www.facebook.com/
profile.php?id=100003040265176&
sk=wall
i dont know who the hell is this bitch but she realllyyyy cross the line!
firstly , she put intan karmilla's picture. because intan posted this link on her wall.
why should'nt i try? i added her.
few hours she approve and she sent a wall post on my wall:
ingad aku nk app hg kaa weh? dh laa dk kata kat amina rahman! toya hg!
then i replied : hbes app btpa? ser terok hg ni XD hahahahaa
this nur atikah is pathetic. that amina rahman is over reacting until she could call me a copycat!
wtf is that? dia egt dia sorang ja bole bt apa2 kat dunia ni. dia pon pathetic.
who ever is this girl is, she better watchout lahh!
Thursday, 12 January 2012,18:39 |
hey alllssss :p
okay harini i skip skool :P y? i got feverrrr. damnnn! few days of school now got fever. really lembik 1. i miss tidur until evening hahahah
okayokay, lemme tell u about my days at skool. kindda fellin good bcause i entered MPV. only girls in that classroom. mpv is for jahitan, sewing. in agama session i will be in one class. gabungan la katakan, syafiq mccoy ada skali -.- suka amk candy akuuuuu. haha.
cikgu2 kat sekola mula buat undang2 baru, and undang2 tu sngat tidak mnyenang kan hati!!!
whateverrrr, guru kelas aku baik :)
klahh, malas nk crita byeeeeeee :* muahhhh!
Wednesday, 11 January 2012,21:16 |
hi 2012 :) bye 2011 :(
WOW! its been so long i didnt update anything. well its already 2012. when ppl said its the date that the world goin to end. but for me its up to god.
okaaaaayyyy , azam baru eh? well i havent decide whats my 'azam baru' in 2012. but i wish i would do better than 2011. i make a lot of mistakes in that year. so i hope i could change and be a better person.
i make a lot of enemies too. and a lot of friends, but lack of studies. too focus on love in 2011. so 2012 makes me towards studoes , friends , love and money XD
be PEACE 2012. fuck off 2011 ^^
Monday, 2 January 2012,21:40 |