Disclaimer
best viewed using GC & FF, sucks in IE. not sure for other browsers. Copyright © 2010
Profile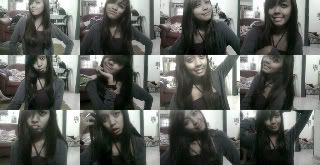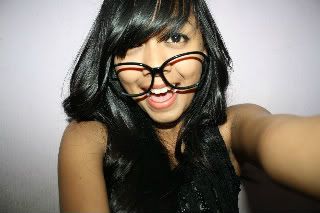 name given raja teh aida. im 16 on this 1st october. i stayed in malaysia, penang, air itam.
im a shopaholic, im lazy, i hate school but i have to. i hate k-pop, except the korean girls.
i love americans artist, even tho they hate muslims. they tallented.
i love iPhones and blackberrys but cant afford to have one.
my god i forgot to mention, i love ALLAH, family, boyfriend and friends. i love chocolates! what ever kind of chocolates, chocolate cakes, ice cream, EVERYTHING! if you be good with me, im the nicest person u ever know! i was like the girl next door. i hate copycats, backstabber, 'mulut cibai' , and blabber mouth.
<3 this is the most powerfull quotes. akuh copy paste jehh . carik dekat google. but i laaavvveee etttt :*
-
If we deny love that is given to us, if we refuse to give love because we fear pain or loss, then our lives will be empty, our loss greater.
-Hope, like faith, is nothing if it is not courageous; it is nothing if it is not ridiculous
-
Success is not the key to happiness. Happiness is the key to success. If you love what you are doing, you will be successful.
-
Freedom of speech and freedom of action are meaningless without freedom to think. And there is no freedom of thought without doubt.
-
Now I see the secret of the making of the best persons. It is to grow in the open air and to eat and sleep with the earth.
-
A friend is one who knows you and loves you just the same
-
A friend should be one in whose understanding and virtue we can equally confide, and whose opinion we can value at once for its justness and its sincerity.
-
A friendship can weather most things and thrive in thin soil; but it needs a little mulch of letters and phone calls and small, silly presents every so often - just to save it from drying out completely.
-
A hug is like a boomerang - you get it back right away.
-
A true friend never gets in your way unless you happen to be going down.
-
But friendship is the breathing rose, with sweets in every fold.
-
Saturday, 5 November 2011,12:37 |