Disclaimer
best viewed using GC & FF, sucks in IE. not sure for other browsers. Copyright © 2010
Profile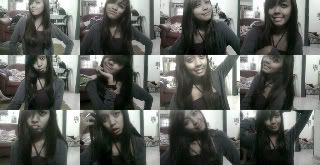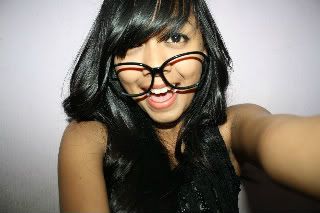 name given raja teh aida. im 16 on this 1st october. i stayed in malaysia, penang, air itam.
im a shopaholic, im lazy, i hate school but i have to. i hate k-pop, except the korean girls.
i love americans artist, even tho they hate muslims. they tallented.
i love iPhones and blackberrys but cant afford to have one.
my god i forgot to mention, i love ALLAH, family, boyfriend and friends. i love chocolates! what ever kind of chocolates, chocolate cakes, ice cream, EVERYTHING! if you be good with me, im the nicest person u ever know! i was like the girl next door. i hate copycats, backstabber, 'mulut cibai' , and blabber mouth.
hi bloggers :>
heyyyyyy good morning! i woke up early todayyyy. being lazy soo boring. so i get fresh up and i ate baked bread and half boiled egg and chinese stall! delyyyyyyiaasssoooo :* so, i got my tumblr ready. im jealous with them that expert. they make their tumblr sooo nice and cool. btw im still new and still learning. its okay to be a newbies right. andandand i had my twitter done! about 35 followers? still okay. slowly there'll be more follower. and i almost had all websites. i already had my space. this blog. facebook, tumblr and twitter. what else? haha. btw, tumblr is not my blog! it a place where i post a poem, a quotes, my lifetimes pictures, quotes pictures. where i share whats not i never share in here. soo bloggie, dont worry i stil use you :>
and peeps, this what i got today. a nice morning,
nice breakfast.
post another stories, another time
byeeeeee :)
Thursday, 26 January 2012,18:15 |